With sustainability being the need of the hour, many luxury brands are continuously proving that high-end fashion can also be ethical. With innovative ideas, new dimensions to repurposed vintage clothing, producing zero waste and adopting clean as well as natural modes of production for a responsible fashion future, designers are working hard towards making products interesting and desirable while being eco-friendly.
Over the past few years, this is what consumers are also looking at. Environmentally conscious choices have seen a positive growth when it comes to fashion indulgences. Sustainable practices like using recycled materials — such as organic cotton and vegan leather, cruelty-free manufacturing process and reduced water technology — are being adopted by big players globally.
Restyling vintage clothes, repairing old weaves or taking a conscious step to shop only at stores with ethical practices can indeed go a long way in giving back to the planet. Additionally, being receptive to nature and caring about the earth doesn't mean basic and lacklustre clothes. Sustainable fashion and glamorous clothes can go hand-in-hand. For instance, brands like Gucci, Stella McCartney, Tommy Hilfiger and Bottega Veneta.
These labels are working to up their game in minimising their carbon footprint and going eco-friendly by using renewable energy sources, as well as adopting a transparent supply chain and labour-friendly manufacturing process. As changing trends give rise to fast fashion, luxury clothing and accessory labels are thinking differently to give the so-called 'slow fashion' a glamorous look.
All these, coupled with design expertise and craftsmanship that define each of these luxury fashion brands, make the sustainable fashion industry not only a booming business but also quite in tandem with the newest trends and style mantras.
If you are looking to make the shift and sport sustainable luxury products, then these are some of the luxury fashion houses you must check out.
List of sustainable luxury brands taking the eco-friendly route
(Main and featured image credit: Aviv Rachmadian/ @avivrchmdn/ Unsplash)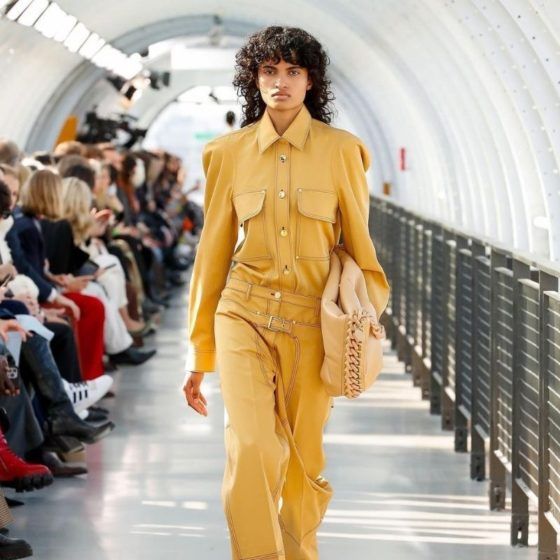 Synonymous with sustainable luxury fashion, Stella McCartney has been advocating the usage of alternative materials, organic cotton and promoting ethical practices to create high-end clothes, shoes and accessories.
In 2005, the brand collaborated with sneaker giant Adidas to create 'Adidas by Stella McCartney,' a range of sustainable sneakers and activewear. Pushing the boundaries to create an open and green ethos, the brand launched Clevercare in 2014 — a five-step labelling system providing information on maintaining clothes. This aids in waste reduction and makes each item a timeless piece.
Besides conducting regular scientific auditing to measure the brand's greenhouse gas emission and environmental impact, Stella McCartney is also a member of the Ethical Trading Initiative. It is also mindful of its suppliers, who are mostly small-scale businesses and artisans from Europe.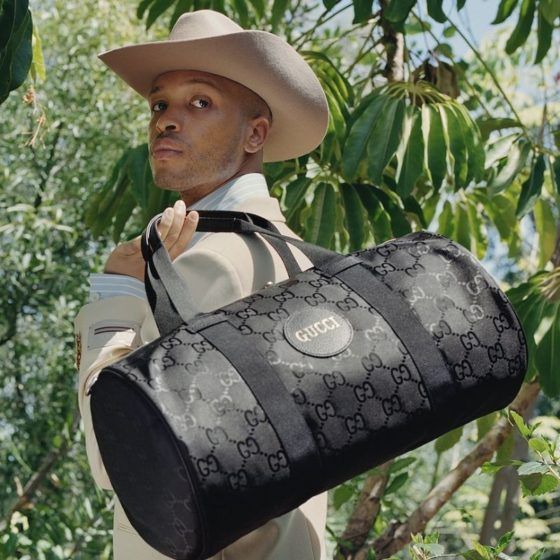 The luxury label became one of the first fashion houses to use ECONYL® for their menswear and luggage line called Gucci Off The Grid. Known for sustainable clothes, shoes and accessories, the brand also has premium ranges of makeup and fragrances.
The luggage line is created "for those mindful of their environmental impact," says the Gucci Equilibrium website. The fabric is made of consumer waste, recycled plastic, ghost fishnets and discarded carpets. Another major component of Gucci Off The Grid items is that sustainable materials like metal or chrome-free tanned leather, recycled polyester thread and linings, recycled brass, recycled gold and palladium hardware, are used. These are not only cruelty-free but renewable as well.
Gucci Equilibrium is the brand's commitment to eco-friendly and sustainable fashion that upholds the vision of Gucci's parent company, Kering. Starting in 2015, the platform shows Gucci's work regarding inclusivity, bringing positive changes to people and the planet.
All this blended with Alessandro Michele's creative genius makes the Italian luxury fashion giant a conscious and ethical house, too.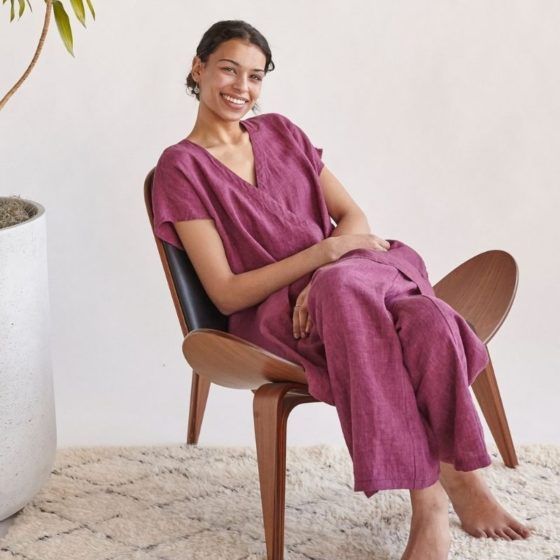 When talking about sustainable luxury womenswear, it is hard to reach the standards set by American designer Eileen Fisher's namesake brand. Launched in 1984, the brand is known for creating timeless pieces — from petite to plus sizes. It uses organic cotton, sustainable materials and recycled fabrics, focusing on inclusivity and absolute minimal waste.
In 2009, the company launched its first recycling programme, 'Green Eileen' — taking back previously purchased EILEEN FISHER garments, upcycling to make new variations and selling them at a discounted price. Besides reducing waste, the initiative also earned a revenue of nearly USD 3 million in 2018.
Following this, the brand launched the Vision 2020 programme, which aimed to tackle the issue of hazardous colours and dyes, fabric waste, unfair labour conditions as well as supply chain problems. Such an ethos undoubtedly makes the brand a certified B Corp organisation.
Council of Fashion Designers of America, Inc (CFDA) awarded Fisher the Positive Change Award in 2018. She encourages other fashion brands to adopt environmentally conscious steps and supports women and artisans through the Eileen Fisher Leadership Institute.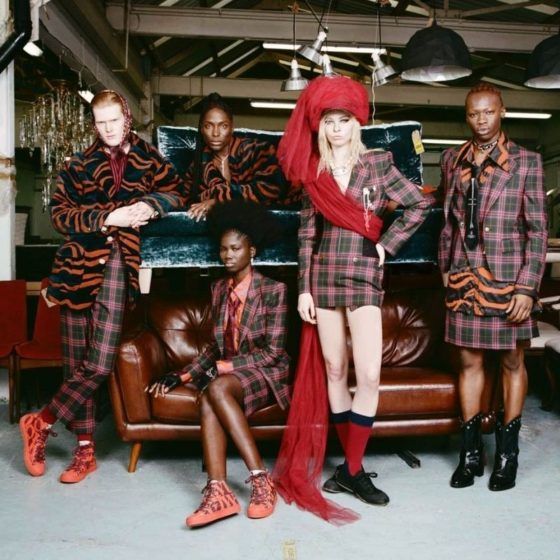 Vivienne Westwood took to using sustainable fabrics and went down the eco-friendly road, long back. In an attempt to bring sustainable luxury fashion to the runway, the house's Fall 2022 collection promoted cruelty-free products with a lower impact on the environment.
Organic cotton, recycled polyester, recycled nylon and responsibly sourced viscose are some of the natural fabrics used for the collection.
With the motto of "Buy less, choose well, make it last" at its core, it strives to make its clothes with greater care, promotes arts and culture and tries to mobilise people around climate change and human rights, as per the Vivienne Westwood website. The designer herself uses the label's platform to voice sensitive issues.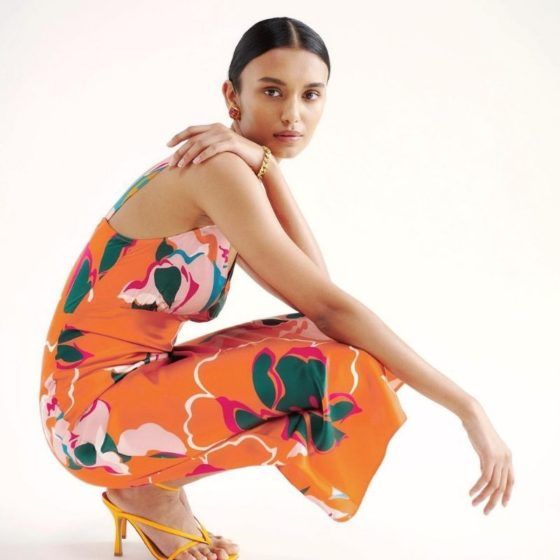 Listed among the most popular sustainable luxury fashion brands, Reformation is redefining feminine silhouettes that are cool, fun and sporty. It is a favourite among names like Emily Ratajkowski, Hailey Bieber and Kaia Gerber.
The team working at the LA-based luxury clothing brand strives to make the manufacture and supply process as transparent as possible. From declaring sustainability reports, collaborating with suppliers who are clean and eco-friendly, being 100 percent climate-conscious and energy-efficient to recycling their waste and using natural colours and dyes, it has evolved as an advocate of sustainable clothing in every way.
Some garments are carefully crafted with recycled fabrics, old deadstock and offcuts or repurposed vintage clothes. They also extensively use linen and Tencel lyocell fabric for long-lasting fashion.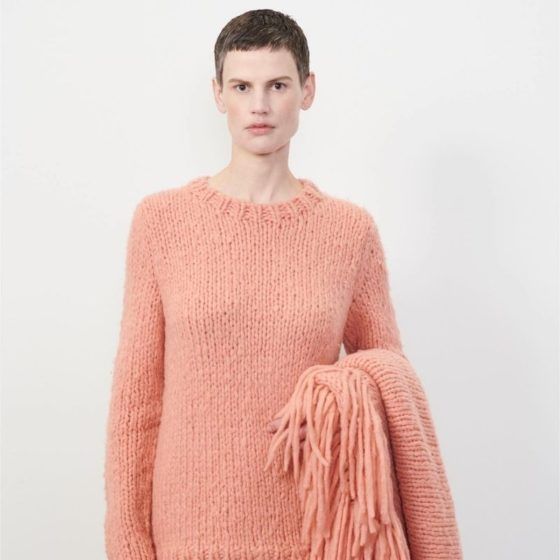 This New York-based brand is not new to sustainability and has been using recycled materials and natural fabrics since its first womenswear line launch, in 2015.
Gabriela Hearst proves sustainable brands can be gorgeous even after taking the slow fashion route. And, it is time that the fashion industry becomes mindful of the enormous amounts of waste it generates through fast fashion.
In 2017, Gabriela Hearst first hit the runway for using nearly 30 percent deadstock fabrics. Many innovative textile inventions were also introduced at that time, which absorbed less water while being completely organic. It also introduced an alternative to plastic packaging to combat non-biodegradable waste.
The Uruguayan designer took the 2020 Spring-Summer runway to host the fashion industry's first carbon-neutral show. She worked with EcoAct to minimise carbon footprint and monitor every aspect of the production, design and installation process. She aims to eliminate the use of virgin materials.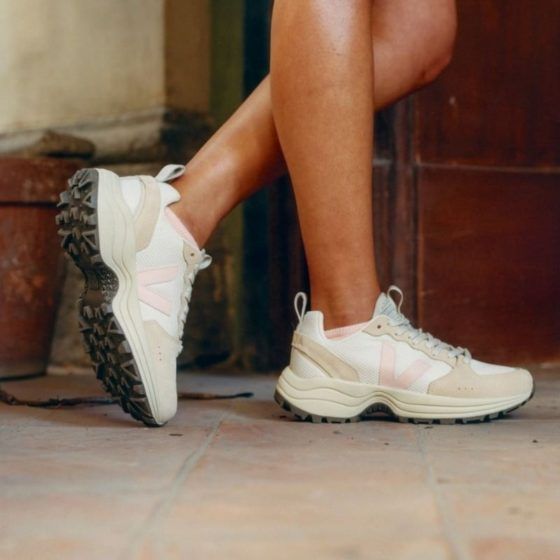 Finding the right pair of sneakers can be quite daunting, especially when you want ones made ethically using sustainable fabrics. Veja, a Paris-based sneaker brand launched in 2004, thwarts the use of leather, making their shoes high on performance while giving back to the planet.
Avoiding vegan leathers like apple and grape leathers, which have a plastic base, the brand makes shoes using an organic material called C.W.L. (Cotton Worked as Leather). The fabric is completely traceable and produced in Brazil where it is "pressed on a 100 percent organic cotton canvas coated with castor oil, cornstarch,] and PU " says the label's social media page. Though it is 54 percent sustainable, it does pave the way for the future.
Recently, it collaborated with Sea Shepherd, an ocean conservation non-profit organisation that tackles illegal fishing and is well known in the US and the UK, to launch a line of eco-friendly shoes, making a strong statement about nature and conservation.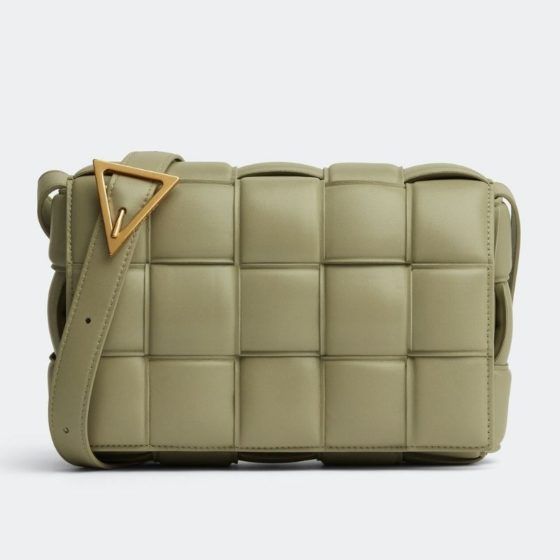 Without compromising on quality and longevity, every Bottega Veneta product is designed to last for generations. A high-end sustainable fashion brand, renowned for supreme craftsmanship and vegan handbags, shoes and chic clothing, Bottega Veneta was founded by Michele Taddei and Renzo Zengiaro in Vicenza, Veneto, in 1966. It is headquartered in Milan, Italy.
Aiming to minimise carbon emissions and carry forward the brand's legacy with innovation, Bottega Veneta launched a line of durable, classic and sustainable handbags in 2012. Made of Naoron paper produced from the bark of mulberry trees, it is sturdy, waterproof and flexible. It is also used to make Japanese washi paper.
As part of the Kering Group, Bottega Veneta was the first luxury label to receive the LEED certification from the Green Building Council in 2014 for its ecological Montebello Vincentino atelier. In Milan Fashion Week 2020, the house also unveiled a line of biodegradable boots made of sugarcane and coffee.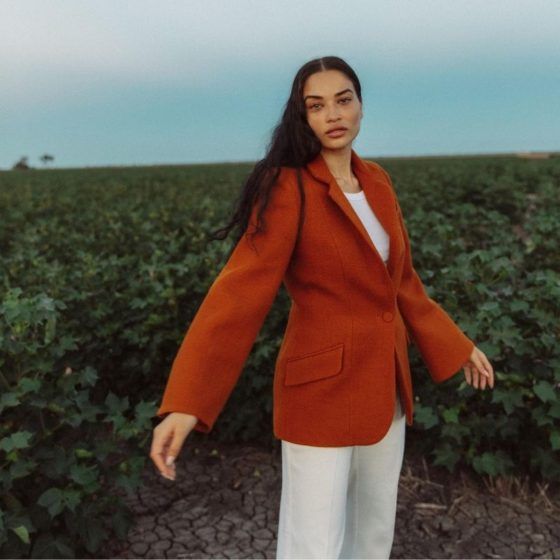 Maggie Marilyn's owner Maggie Hewitt brings fresh perspectives by using organic silks, organic cotton and other sustainable materials. The garments range from size XS to L and are tailored to perfection, exuding confidence and luxe.
The New Zealand-based designer focuses on reforming the fashion industry by making it inclusive, circular and transparent. She is also vocal about creating an environment for manufacturers and suppliers, where they are as much a part of the creative process.
The apparel brand takes sustainability to a higher level and creates its own targets, which are in line with the United Nations' Sustainable Development Goals.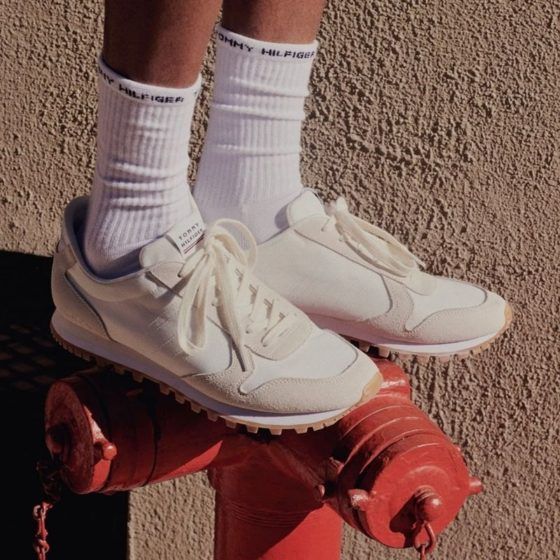 One of America's largest luxury brands, Tommy Hilfiger advocates sustainable fashion both from a social and manufacturing point of view.
In 2020, the designer label launched the 'Make It Possible' initiative aimed at reducing the company's carbon footprint and impact on the planet. With a motto of 'Waste Nothing, Welcome All,' the brand looks at sustainable efforts to reduce waste by using eco-friendly fabrics and creating timeless designs lasting forever. Through this initiative, Tommy Hilfiger combats climate change and works towards accessibility and inclusivity, as it has shifted to plant-based materials, too.
In 2021, the company's parent company PVH Corp teamed up with biotech company Ecovative to join the plastic-free vegan movement and use rapidly growing mycelium to produce raw materials. In 2020, the label also unveiled premium shoes made of recycled apple peel fibres, a green alternative to animal leather.